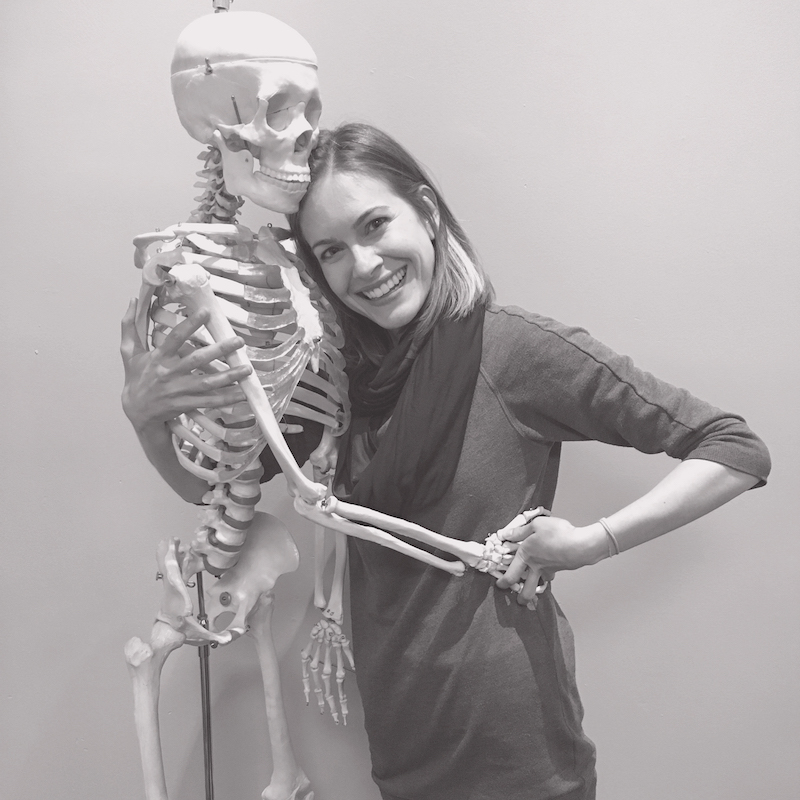 ROBYN THALER HICKEY
Toronto Pilates
I'm Robyn… and I love Pilates!
Pilates is more than just fitness – It's a form of movement. It goes beyond rock hard abs, treadmills, and weight lifting. It's about being comfortable in your own skin, understanding how your body moves, and building strength with a quiet confidence.
Years ago, I left my Nova Scotia roots behind and moved to "the Big Smoke" to pursue a career in the performing arts. As an actress, being fit was considered a part of the job. But I've never been a fan of the gym – all the frenzied flexing and fluorescent lighting made me break out in a cold sweat. (Not the kind of sweat you're supposed to find at a gym…)
In my quest to find an approach to fitness that I actually liked, I discovered Pilates. And it was love at first imprint*.
*This is a geeky Pilates joke. We can still be friends even if you didn't find it funny.
At my local Pilates studio, I watched instructors at work with injured clients, and I was captivated. I saw them confidently help people move through their pain, and get back to doing the activities they loved. The positive impact was contagious – I wanted to do that too! So, I left my career in acting to study biomechanics and Pilates.
I developed my passion for movement and an expertise in rehabilitation starting with Pilates Process Toronto, a method of Pilates with roots in physiotherapy. I continued my education with certifications in Functional Anatomy for Movement and Injury (Mount Sinai, NYC) and chronic pain management (Polestar Pilates). Most recently, I've become a certified instructor with the Pink Ribbon Program – a physical rehab program designed for breast cancer survivors. 
What I learned, is this: Humans are amazing, dynamic creatures, capable of incredible physical feats! The human body never ceases to amaze me. Even in injury or pain, our resilience and ability to heal is astounding.
As your instructor, I'm here to help you move through your injury safely so you can feel strong and trust your body again. My goal is to support and encourage you as you regain the lost confidence that is a very common side effect of injury. When we work together, my mission is for you to feel comfortable in your skin, and reconnect with what your body is truly capable of.
You'll leave our sessions better able to enjoy your daily activities… without the nagging worry of injury and pain.
"I came to see Robyn to fix my chronic lower back issues for good. Robyn was quick to assess my limitations of movement (which were many) and set about getting me back on track.
As I saw results, I started to increase my visits. Robyn varies our sessions with so many different exercises that I am long past counting. Her approach has been measured and consistently more difficult as I have become stronger.
Robyn is dedicated to the mechanical and anatomical side of Pilates, and is happy to explain things to me in detail. Her love of anatomy is infectious.
Robyn's sessions have seriously added to the quality of my life. Getting out of bed pain free, being able to shovel my driveway, being able to carry camera equipment around all day without fatigue or pain – these are small but tangible improvements in my daily life. I am ready to start up other activities I haven't been able to do in years."