Working with the International Labour Organization in Myanmar
A few weeks ago, an old school friend reached out to me asking if I would teach her work team Pilates. It's not unusual to teach corporate classes. Businesses and organizations often reach out to Yoga and Pilates studios to teach movement breaks to their employees. What made this situation unique is that the team is based in Myanmar, which is currently living through a military coup.
My friend, who works for the International Labour Organization, oversees this team and wanted to find a way to bring her people together, give them an activity they could do safely in their homes and would help them to sleep better at night. She also knew I have training in working with people who have experienced trauma and was curious if this could be part of the work.
For the last few weeks, I have had the priviledge of working with these amazing people. There were a few things that needed some special consideration when preparing the classes, the first being that English is not their first language. Not a problem- I beleive movement is a universal language and I planned to do the classes with them. This helped with the next consideration, which is that most have never done Pilates before. Now, I have always loved doing the classes I teach alongside the participants. I think it is important they see how the movement is executed and sometimes verbal explanation isn't enough. The next consideration was that I am very pregnant. These classes needed to be challenging but accessible to not only the participants but to me, as well. 
I structured the sessions so that the first part of the class was focused on teaching breathing techniques and movement activities they could do to help calm their anxiety, calm the body and bring them back into their window of tolerance. I'll write a post outlining the movements and activities I did with them later on.
From there, I created classes that built on one another, making each class a little harder than the last. I wanted the team to feel they were working in their movement, but never wanted to make the work inaccessible to them.
It was really interesting teaching an international group. There were things happening we don't really give much thought to in Canada (military coup aside), such as the internet and power being limited. The government would turn off internet access at random intervals and for various lengths of time. When this happened, we would reschedule and hope for a better connection the next day.
The time difference was also a factor. I've worked with clients in different time zones before but never an 11.5 hour time difference! It meant I would be teaching them at 6:30 am in my time zone, while it would be 6pm for them. On more than one occasion I said "good morning", and the participants would say, 'it's evening!'
I needed to keep the time difference in mind, as well, because movement at the beginning of the day will feel very different than movement at the end of a busy and stressful work day. It put even more emphasis on reducing anxiety, doing calming breath and body work at the beginning of the class, preparing their bodies to feel rested for sleep, rather than overly energized to take on a work day.
It is a very scary situtaion many of them are living through right now. While we may only have the pandemic to contend with, they have a military coup on top of pandemic fear. I hope these classes, and the breath and movement work, helped and continue to help the participants feel more centered and more connected to their bodies. I know that in the greater scheme of things it may not be much, but for one hour every week, they had the opportunity to focus on themselves.
This was, by far, one of the coolest opportunities I have had as an instructor and something I am very proud to have been a part of. Knowing what they are living through every day, they still had smiles on their faces every class. This is a resilient group and I won't forget this experience any time soon.
Cheers,
Robyn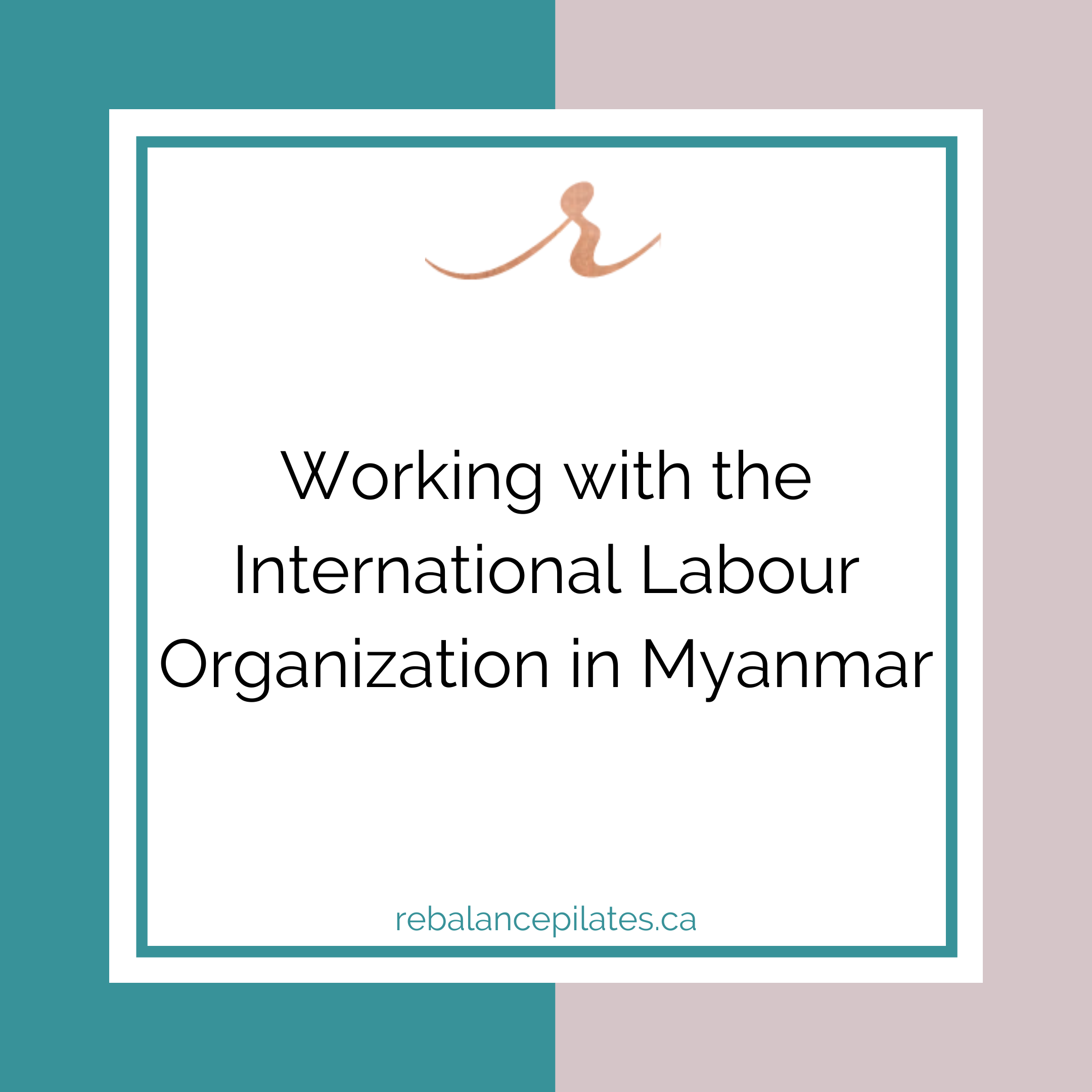 Try 3-Free classes when you visit the site!